What Colors Are Going To Catch Eyes & Sell Homes In 2017?
A look at some of the colors likely to define the last part of the 2010's. It's clean, modern, and punchy.
Bold & Strong Colors Are In
From white to pink and blue to yellow, the colors of 2017 are vibrant, and the modern minimalist take still reigns supreme with poignant objects to show off the integration of things within a given space.
With so much to see, the only problem you'll have is deciding which color to decide on. Here are eight definitely worth considering this year: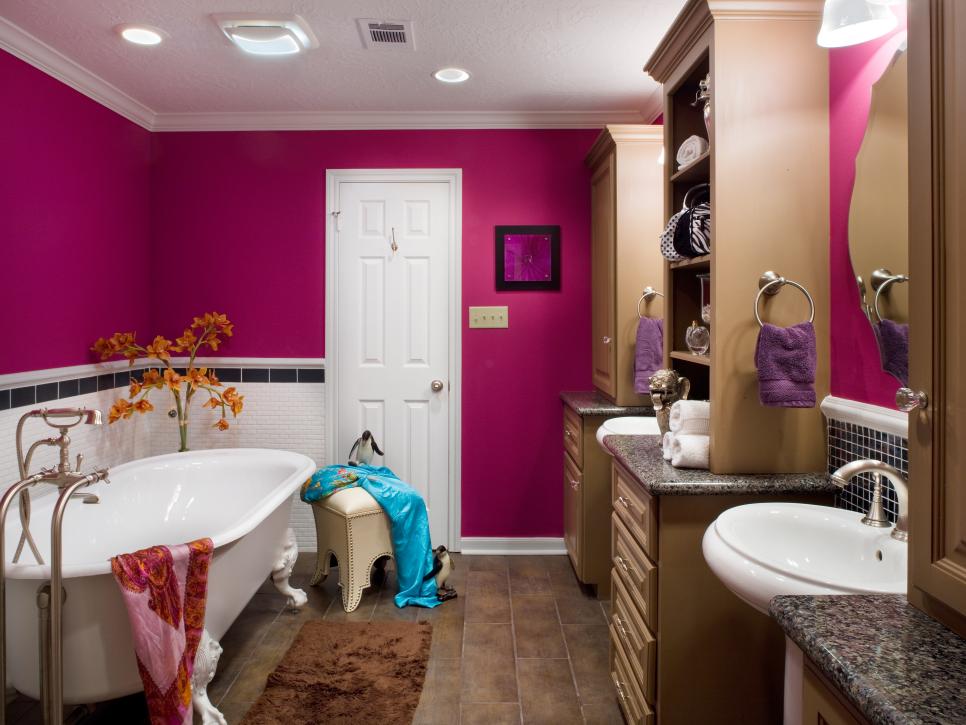 Vibrant Pink
Punch up a bathroom with hot pink. Designer Cindy Aplanalp uses an intense version of a favorite girly shade to contrast with the white and black tile of this teen's bathroom. Try Pratt & Lambert's Fuchsia Bright to achieve a similar look.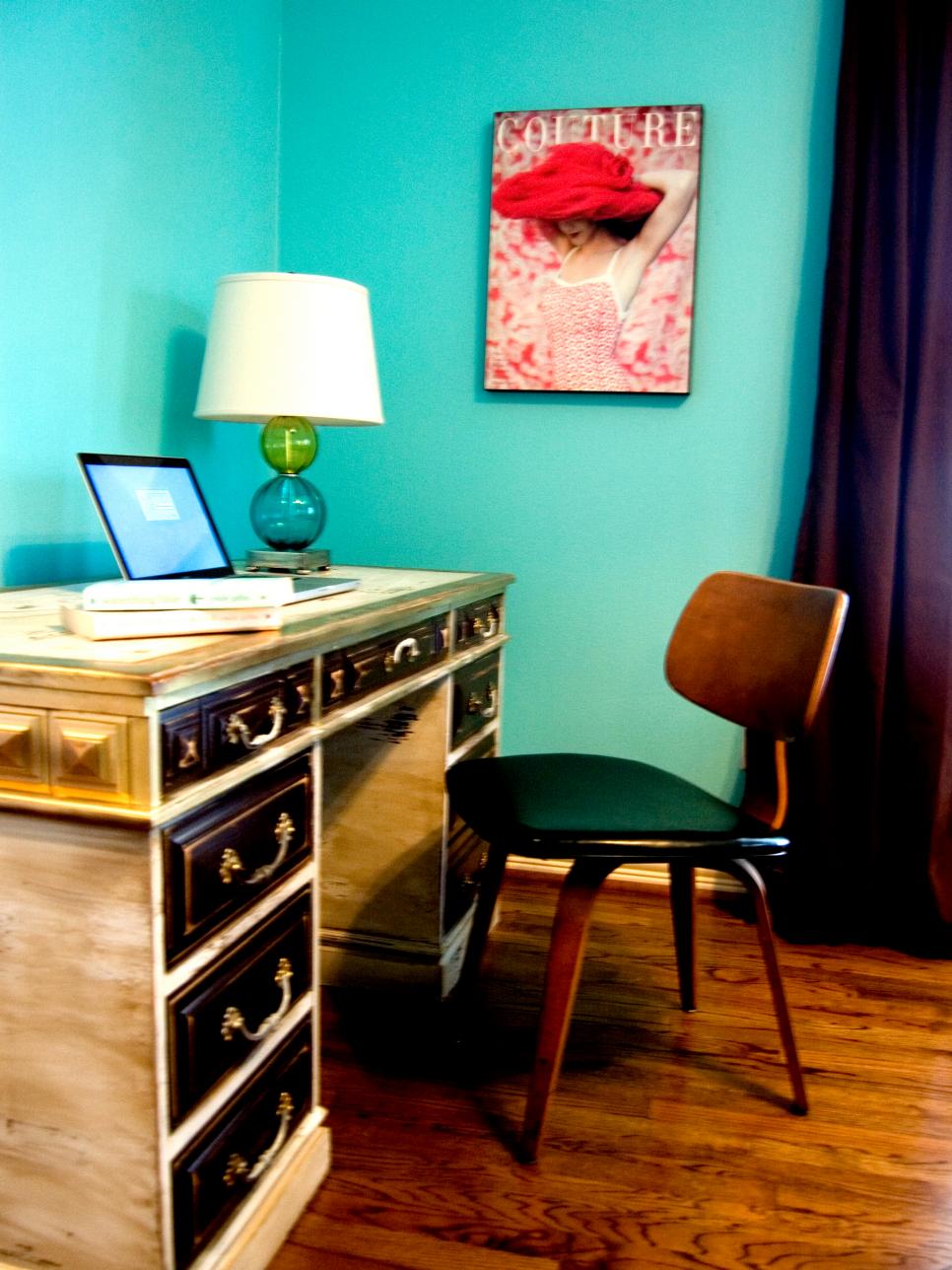 Bright and Serene
Eye-popping yet soothing, this watery hue provides the ideal background for a teen's study area designed by RMSer angelineguido. Try Behr's Gem Turquoise to achieve a similar look.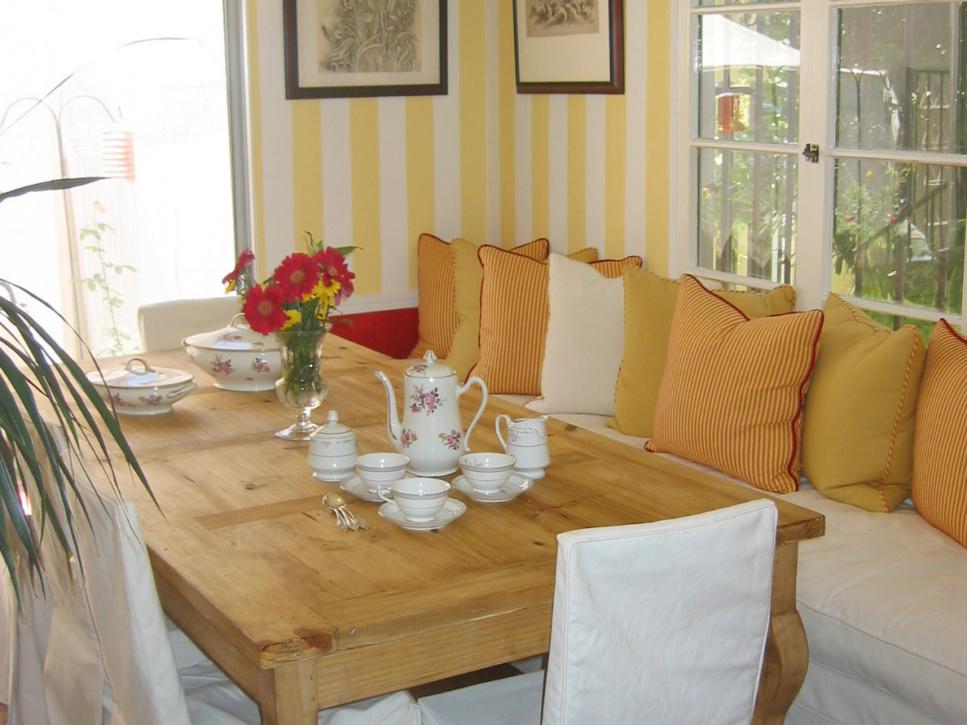 Sunny Shade
Always ready to brighten a room is yellow. Designer Lori Dennis paints stripes in this cozy breakfast nook to add sophistication. Try Glidden's Vintage Yellow to achieve a similar look.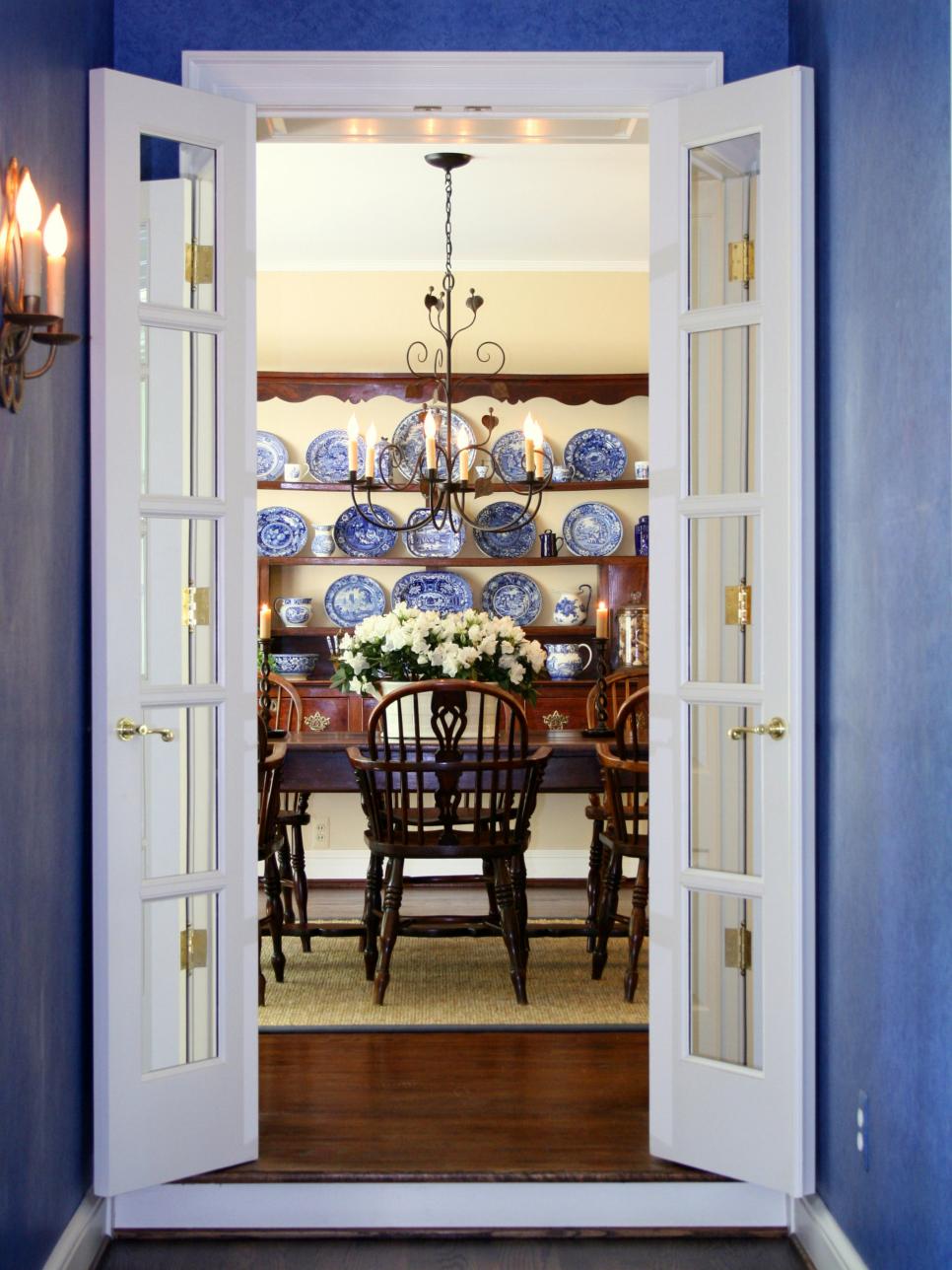 Ocean Blue
Graceful and calming, a dark blue envelopes a space. RMSer Tetbury also uses the power of repetition by choosing a paint color that reflects her collection of dishes. Try Farrow & Ball's Cook's Blue to achieve a similar look.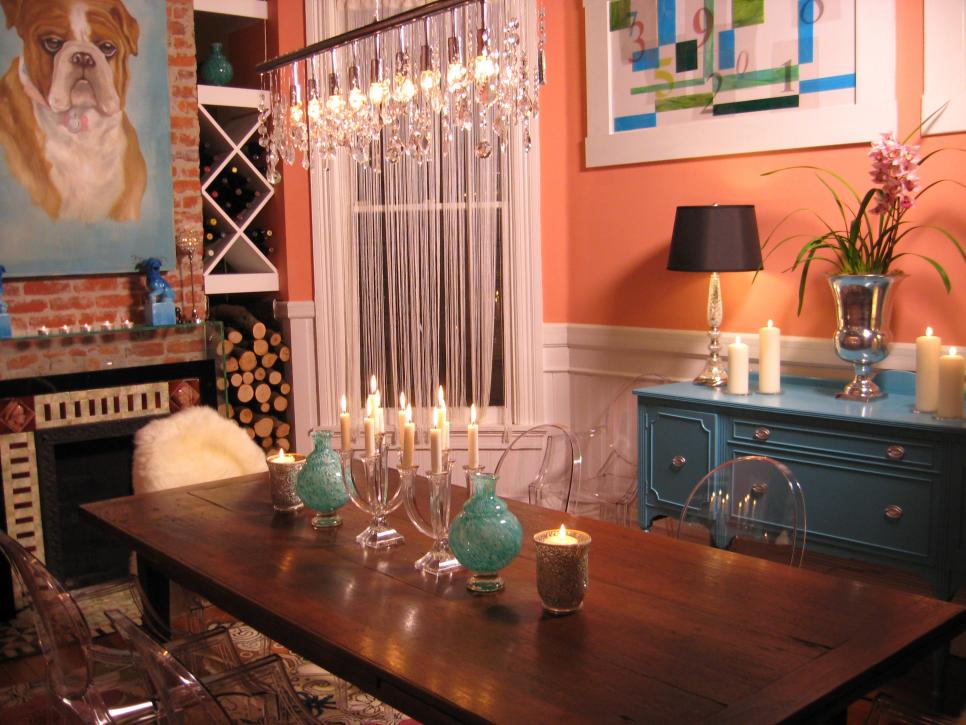 Bold Hues
Warm coral evokes a tropical vibe, even when miles away from the beach. To continue the coastal theme, designer David Bromstad also paints the sideboard a relaxing blue. For the coral walls, he uses Benjamin Moore's Coral Glow, while the sideboard is painted with Santa Clara.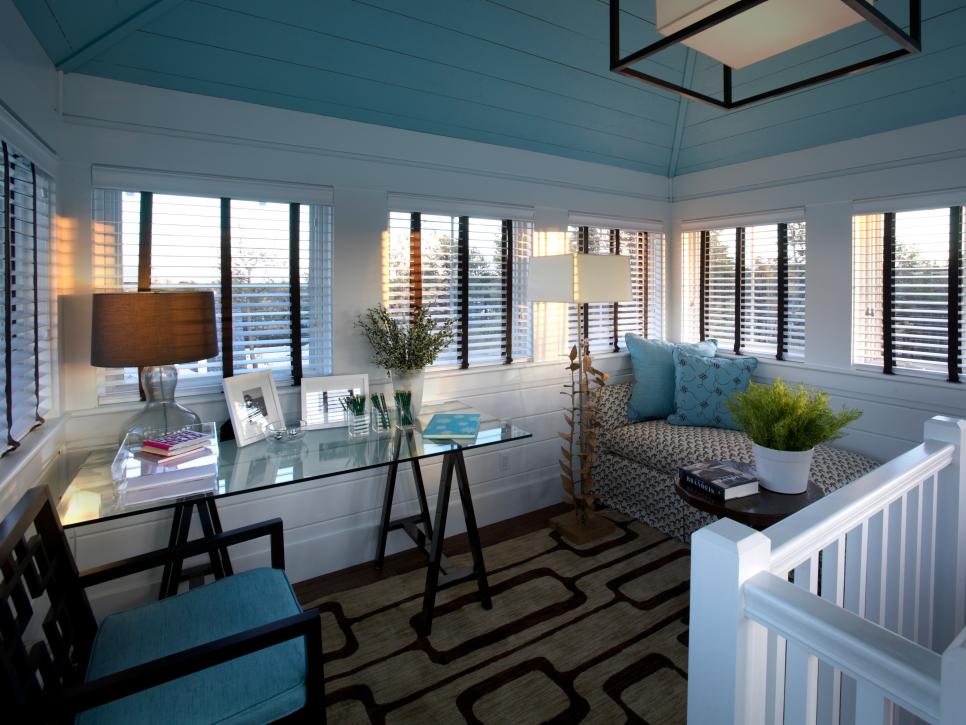 Up in the Sky
Bring a clear blue sky to your room by painting the ceiling. For the 2017 HGTV Green Home, designer Linda Woodrum uses Sherwin Williams Stream (SW6499) to create a sky-inspired ceiling in the tower room.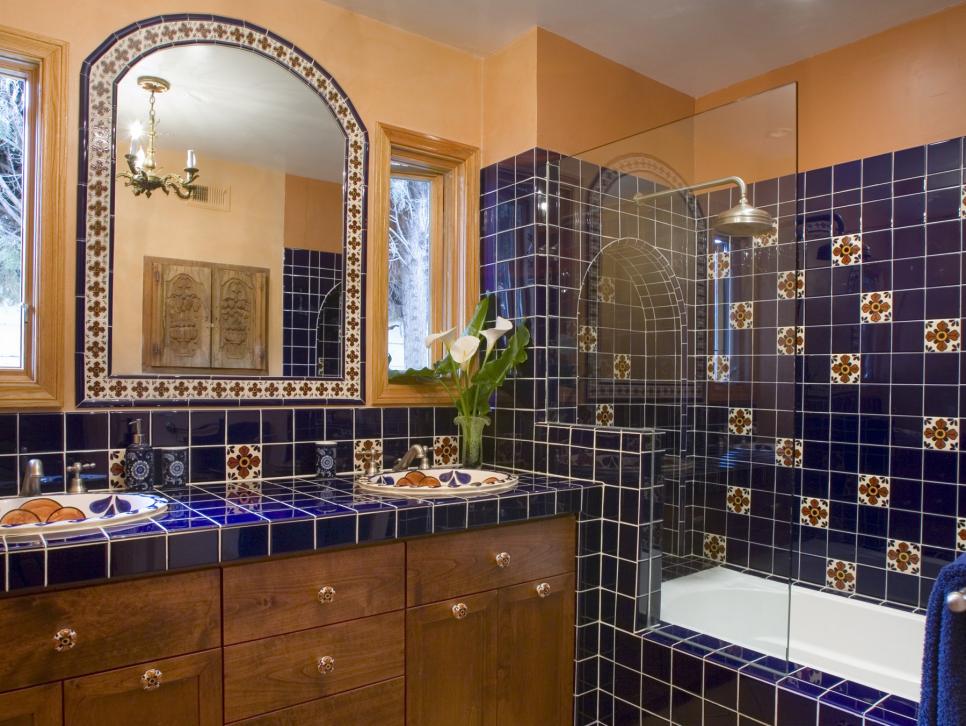 Citrus Inspiration
A great paint color completely transforms a room. Designer Erica Islas uses a tangerine hue to complement the dark blue tiles of this Spanish-inspired bathroom. Try Olympics's Honey Toast to achieve a similar look.